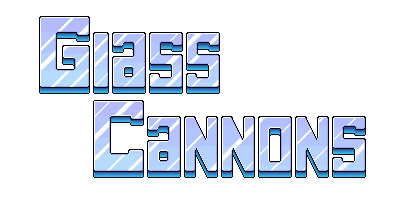 Glass Cannons
Controls:
Player 1
- W, A, S, D : Movement
- V : Attack
- B : Special move

Player 2
- Arrow keys : Movement
- K : Attack
- L : Special move


- R: Start game (all characters selected)

The game also supports gamepad
Track our progress on IG : https://www.instagram.com/devin.games/

Fast peaced fighting platformer game, every player choses 5 characters for game. Every character dies from being hit once, and instantly spawns the next character selected. For now there is only a Local-PVP mode, in future updates we will add IA-versus and Multiplayer Online
Every character have its own playstiyle, based on his weapons and attributes.

//

Juego de pelea de plataforma en ritmo rapido, cada jugador selecciona 5 personajes por partida. Los personajes mueren al ser golpeados una vez, e instantáneamente spawnea el próximo personaje seleccionado. Por ahora solo hay modo Local-PVP, en un futuro se agregara un modo contra la IA y Multijugador online

Cada personaje tiene un estilo de juego diferente, basado en sus atributos y armas.

Download
Click download now to get access to the following files: